Spring Back, Pedestal & Telescopic Banner Stands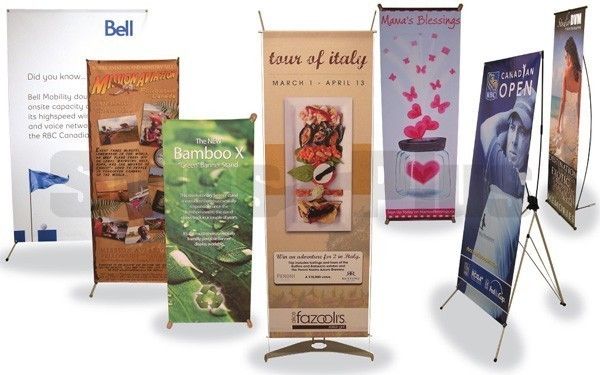 We offer a wide range of Spring Back, Pedestal and Telescopic style banner stands (these are not roller retractable), all of which are economical and compact:
• Spring Back Banner Stands: simple design which uses spring tension on one or two upright support rods to keep the banner graphic taught on the stand. This style does, however, require a little more space behind the banner than other types to accommodate the curved spring-back or tripod style footprint.
• Pedestal Banner Stands: have a central pole holding up the banner which creates a sleek, minimalistic appearance.
• Telescopic Banner Stands: have one or two telescopic vertical support poles which allow height adjustment and also make it easier to set up the banner to its full height.

---
Complete Kits (hardware with printed banner)
5 products
Frame Hardware Only (no banner)
8 products
Printed Banners Only (no hardware)
6 products
"Arch4.6" Premium Spring-back Banner Stand frame, hardware ONLY (optional 24"w x 72"h banner)
"Arch4.6" Premium quality banner stand frame hardware ONLY - 24" wide x 72" high (visible size) printed banner sold separately.






BSarch4.6
Cdn$ 299.00 299.00