Shipping Cases & Carrying Bags
---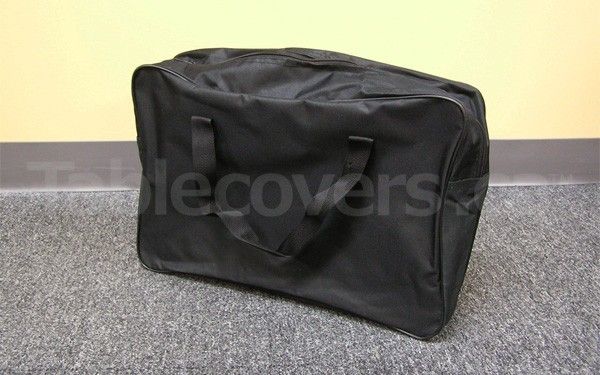 We feature a wide range of shipping cases and carrying bags for portable backwall displays, trade show exhibits, banner stands and custom printed table coverings. Molded plastic shipping cases provide great protection for portable trade show exhibits, pop up backwalls and banner stands. Polyester fabric carrying bags provide protection and easy transportation for fabric table covers, table runners and table skirts.
Products
---
Table Covering Rectangular Carry Bag
This 18" x 12" x up to 5" deep durable polyester bag protects the table cover, skirt or runner during transportation and storage. It features a zipper closure with carrying handles and holds the equivalent of up to about three 8 foot table covers or four 6 foot table cloths.
We offer many different shipping cases and carrying bags: - molded plastic shipping case for trade show exhibit - portable backwall display case - wheeled case for pop up display - plastic shipping case for banner stand - polyester fabric carrying bag for trade show table cloths