Video Conferencing Back Drops & Green Screens
---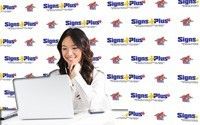 With video conferencing and remote home based communications becoming more important, present a more professional appearance with our custom printed or green screen video conference back drops.
These self-standing backwall displays cover up messy looking and visually distracting areas behind your desk, to create a professional environment that fosters better communication and response. Looking professional is crucial when you're dealing with customers or colleagues. The family vacation photos are great for your home, but are a distraction when you're trying to conduct a work Skype video conference or Zoom meeting! Our backdrops pop up easily and collapse down so they ship easily and take up very little space when not in use. You can either have your own content printed on them, or choose a solid green screen (printed Chroma Green Pantone 354c), so you can use Zoom's Virtual Background feature so any logos or image can be displayed behind you. The physical green screen provides a consistent green colour which results in the most reliable and predictable background image appearance.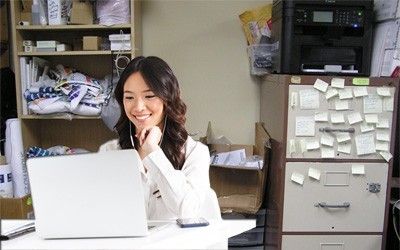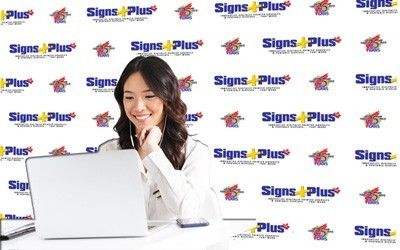 Pretty much any of our trade show displays and banner stands can be used as a teleconference video call green screen background. The size required depends on how close you have your video camera to you and how much background area ends up being visible. Just set up your camera how you like it and note the outer edges of the background area that appear on the webcam. Measure the width and height of that space, then search for graphic backgrounds that are large enough for your needs.
You can view some suitable Skype or Zoom video meeting background products below or browse through the "Displays & Exhibits" and "Banner Stands" categories at the top of this page to see what would work for you.

Products
---
Video conferencing backdrops go by many names:
- video backwall
- logo backwall
- step and repeat backdrop
- green screen
- blue screen
- Chroma Green backdrop
- Chroma Blue background
- Zoom background
- video conference back ground