Portable Banner Stands provide an attractive, light and easy-to-assemble solution for just about any situation that requires a large but portable graphic display. Perfect for trade shows, special events, company meetings, press conferences, product launches and more. Note: only items below described as Complete Kits contain the entire display with stand frame hardware, case and printed banner.



---

Roller Retractable Banner Stands
35 products
5 categories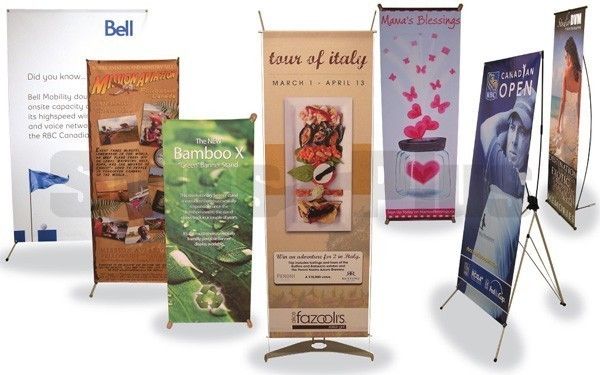 Spring Back, Pedestal & Telescopic Banner Stands
9 products
3 categories
Select another category to view available products.